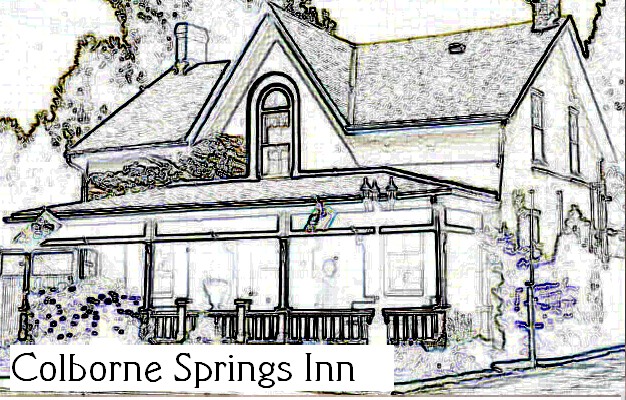 Northumberland & Area
Things to do, Places to see
Colborne
Northumberland became in the past few years a retreat for innumerous Canadian artists and antique dealers. Within one hour from Toronto, the area is a prime choice for weekend vacation and weekend homes.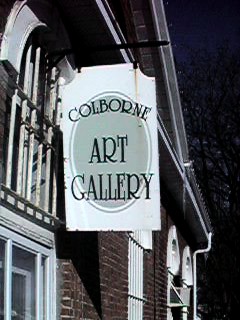 Colborne is no exception with its Art Gallery created through the association of many artists living in the area and the donation from the Village of Colborne of the old registry building.
The gallery was created five years ago and presents several exhibitions throughout the year.
You will find paintings and sculptures in unique styles and at affordable prices.
The Gallery is at a walking distance from Colborne Springs Inn.
King Street has many antiques, crafts and gift shops,
Still on King Street, a few blocks east from the Colborne Art Gallery, you will find The WINDEBANK STUDIOS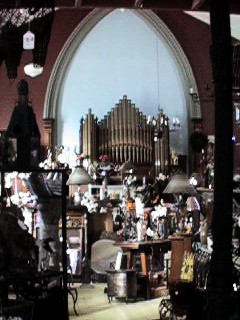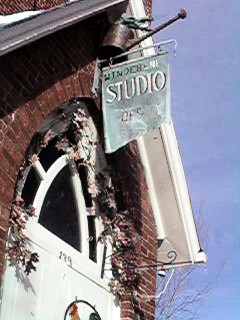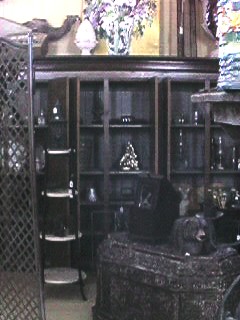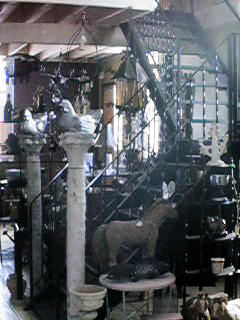 This studio is a mix of Windebank's paintings and objects imported from all over the world as well as iron works made by local artisans and hand made furniture.
Ron Windebank, an antique dealer and artist from Toronto, purchased the old church in the year 2000 and turned this neo gothic architecture into an exceptional art space.
You will also find a whole section of classic garden furniture surrounding the church. The studio is open throughout the year and has a special display of lights and decorations during the holiday season.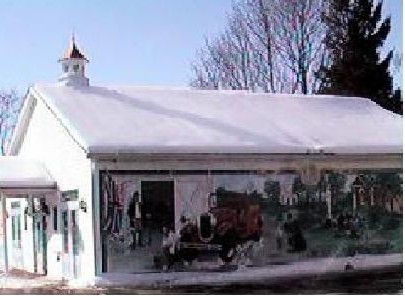 Another trade mark of Colborne are the murals painted in some of the village buildings such as the Colborne public library as shown in the photo. The original building was a fire hall.
A small exhibit of the old fire engine is found at the interior of the building.
At minutes drive to the south of Colborne Springs Inn on Ontario Street you will find a beautiful scenic road that will take you passing by Lakeport, to Wicklow Beach .
Lakeport is a classical example of the turn of the century Ontario houses architecture. Although a few new houses were built in the past 50 years, this village still preserves the charm of a bygone era.
We recommend for those enthusiasts of interior design and home decor to stop by
Studio 79.
Neal Small is an interior designer who relocated from California to the area.
You will find fine gifts and interior design pieces throughout his studio.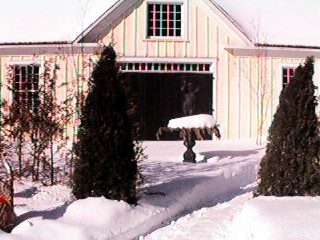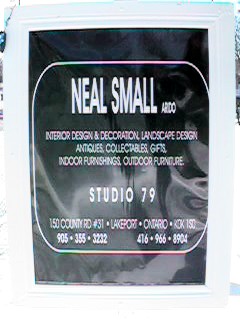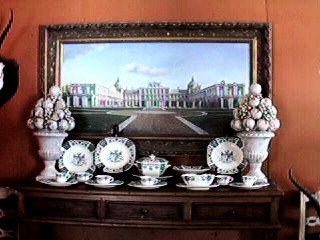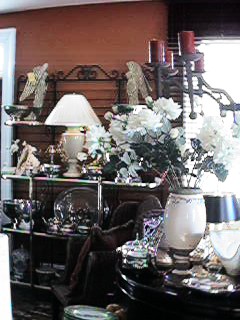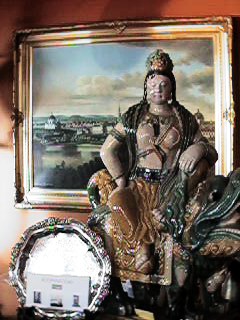 His studio is open throughout the year.
Link for a Complete list of restaurants in Colborne
---
CYCLING THROUGH ONTARIO?
Enjoy the comfort of our facilities while cycling through the Waterfront Trail.
Bicycle route information at: